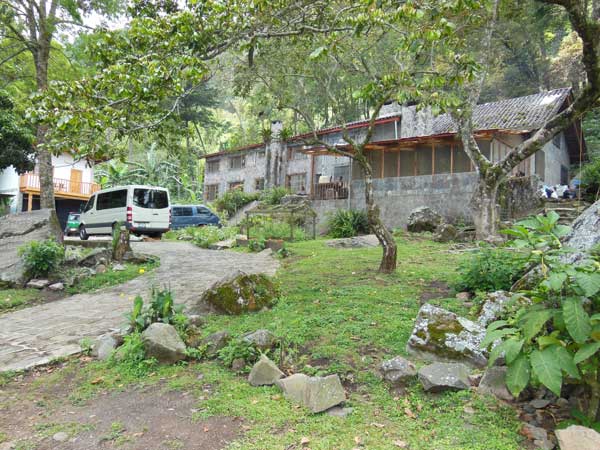 Reichard HouseCasa Reichard

This home is the original Hands of Compassion family house. Many of the children in this home have grown up here and are more of a family. This home generally accepts children 0-8 years old, some exceptions are made. The home can care for up to 30 children. It was moved into in 2006 from the capital city to its current location. Dave and Deborah Reichard are the house parents. Esta casa es la casa original de la familia Manos de Compasión. Muchos de los niños en esta casa crecieron aquí y son más que todo una familia. Esta casa por general recibe a niños de 0 a 8 años, se hacen algunas acepciones. La casa puede cuidar a hasta 30 niños. Se mudó en 2006 de la ciudad capital hacia su lugar actual. Dave y Deborah Reichard son los padres de la casa.
Our visions for this house are to…
Nuestras visiones en esta casa son para…
Train abused and abandoned children to serve God and others with all their hearts, minds and souls
Train up missionaries to serve God wherever He may lead
Provide a Godly family atmosphere as an example for their future
Provide safety and education
Help children heal and break the chains from their past abuse and circumstances
Entrenar a niños abandonados y abusados a servirle a Dios y a otros con todos sus corazones, mentes y almas
Entrenar a misioneros a servirle a Dios en donde quiera que Él guie
Proveer un atmosfera de familia en Cristo como ejemplo para sus futuros
Proveer seguridad y educación
Ayudarles a los niños sanar y romper las cadenas de su abuso y circunstancias pasados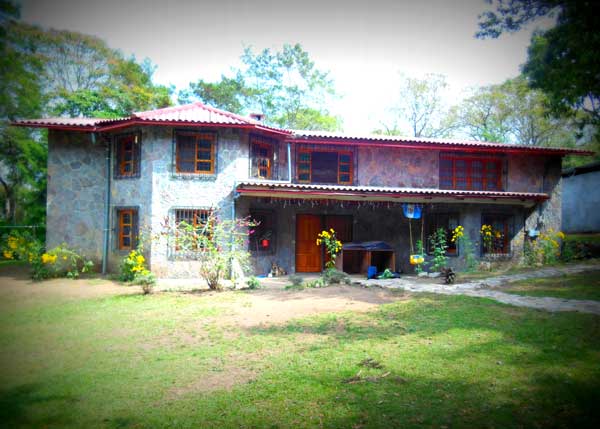 Esther HouseCase Esther

This home takes in sexually abused girls ages 11 to 16. Many of the girls come with children or pregnant. There are an overwhelming number of girls that end up in this situation. Most abuse comes from family members. This home can care for up to 15 girls plus their children. This home was started in 2012. Jorge and Betty Ramirez are the house parents of this house. Esta casa recibe a niñas abusadas sexualmente entre las edades de 11 a 16 años. Muchas de las niñas llegan con hijos o embarazadas. Hay una enorme cantidad de niñas en esta situación. La mayoría del abuso proviene de miembros de la familia. Esta casa cuida hasta 15 niñas más sus hijos. Este hogar se comenzó en 2012. Jorge y Betty Ramirez son los padres de esta casa.
Our visions for this house are to…
Nuestras visiones en esta casa son para…
Teach that God is their faithful Father that will never leave or abuse them.
Teach them how to raise their children in a Godly way
Show them how to love with the love of Jesus
Teach them how to live independently
Help them heal from past trauma and abuse
Entrenar que Dios es su padre fiel quien nunca los abandonara ni los abusara
Enseñarlas como criar a sus hijos de una forma de Dios
Enseñarles como amar con el amor de Dios
Enseñarlas como vivir independientemente
Ayudarlas a sanar de su trauma y abuso pasado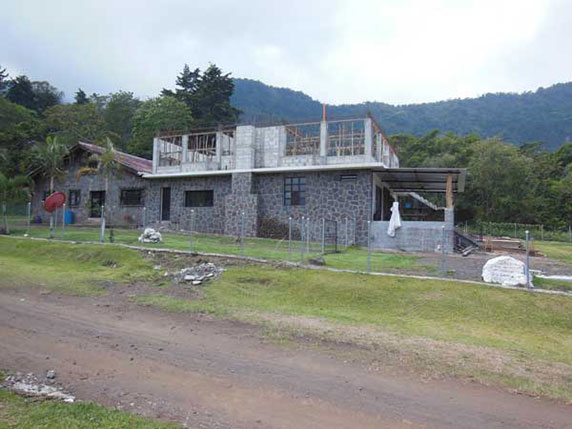 New Beginnings HouseCasa Nuevos Inicios

In this home we accept children that have been abandoned or abused from the ages of 0 – 5 years. Most of the children here have been abandoned by their parents and no suitable family members can be found. This home can hold 12 children. This house was started in 2015. It is mostly funded by the house parents. Ron and Rhonda Hedrick are the house parents. En esta casa recibimos a niños que han sido abandonados o abusados entre las edades de 0 a 5 años. La mayoría de los niños aquí han sido abandonados por sus padres y ningún familiar adecuado se puede localizar. Este hogar tiene capacidad para 12 niños. La casa se fundó en el 2015. Más que todo los padres de la casa se responsabilizan por los fondos de esta casa. Ron y Rhonda Hedrickson los padres de esta casa.
Our visions for this house are to…
Nuestras visiones en esta casa son para…
Teach the children to know Jesus in a personal way
Teach the children to pray for others
Help the children live a lifestyle of worship
Teach the children to be giving
Help the children to know God's heart for their life.
Ensenarles a los niños a conocer a Jesús de una manera personal
Ensenarles a los niños a orar por otros
Ayudar a los niños vivir una vida de adoración
Ensenarles a los niños a ser generosos
Ayudarles a los niños conocer el corazón de Dios para sus vidas.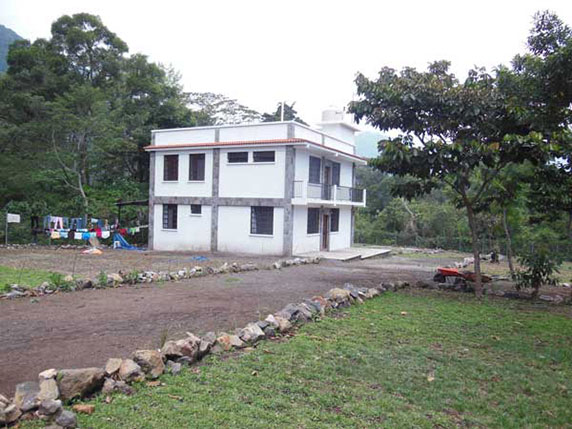 The Love and Hope HouseLa Casa Amor y Esperanza

Currently , this house is being used as a transition house for young ladies that are ready to head out on their own, but still need a little help doing it. Ladies over the age of 18 live here. They are in contact constantly with their home family, but they are there to one day transition to living on their own. We hope to move our transition home to the local town and use this home for younger children in the future. This home was started in 2016. Actualmente, esta casa se usa para transición a vida independiente de señoritas que están listas en hacerlo, pero necesitan un poco de ayuda. Señoritas mayores de 18 años viven aquí. Ellos tienen contacto constante con su casa familia, pero están ahí para un día poder vivir completamente a solas. Esperamos mover la casa de transición al pueblo local y usar esta casa para niños pequeños en el futuro. Esta casa se fundó en el 2016.
Our visions for this house are to…
Nuestras visiones en esta casa son para…
Teach young women to serve God and others in their day to day life
Teach young women from Hands of Compassion to be independent
Teach young women working skills
Teach young women to care for their children
Ensenarles a las señoritas a servirle a Dios y a otro en su día diario
Ensenarles a las señoritas de Manos de Compasión a ser independientes
Ensenarles a las señoritas talleres ocupacionales
Ensenarles a las señoritas a cuidar de sus hijos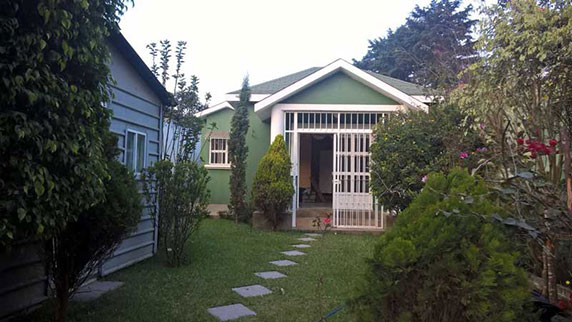 The Meshach House La Casa Mesac

In this home we house teen boys ages 12-18 yrs. We keep the number of boys low so as not to create too much chaos. This is one of our smaller houses, but one of the most needed, as there are very few homes that take teen boys. Micah Leire is the house Dad. En esta casa viven niños adolescentes entre las edades de 12 y 18 años. Se mantiene a pocos adolescentes para no crear mucho chaos. Esta es una de nuestras casas más pequeñas, pero a la vez uno de los más necesitados, ya que hay muy pocos hogares quienes reciben a adolescentes varones. Micah Leier es el padre de la casa.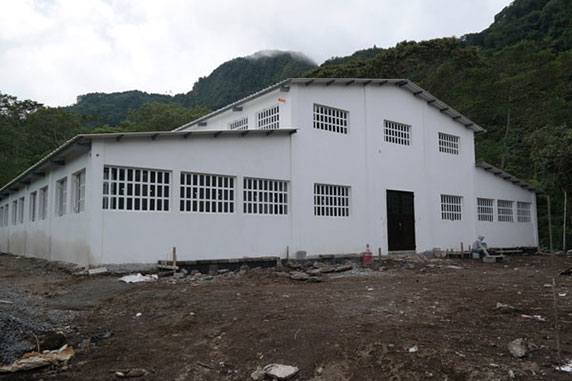 Manos School and Guest/Teacher HousingColegio Manos y Hogares de Huésped/ Maestros

The school provides schooling to all Manos de Compasion children. It was started to help provide better education for the children with learning disabilities and special needs. Unfortunately, many of the children accepted into the families of Manos have learning disabilities because of either malnutrition and /or abuse. The school building is also used for group activities, parenting classes, home church and English classes. Simeon and Casey Sandkuhl are overseeing and raising the funding for these projects. El colegio provee educación a todos los niños de Manos de Compasión. Se fundó para ayudar a proveer mejor educación para los niños con capacidades especiales y dificultades en aprendizaje. Desafortunadamente, muchos de los niños que las familias de Manos reciben debido a desnutrición y/o abuso, tienen problemas de aprendizaje. El edificio del colegio también se usa para actividades grupales, escuela de padres, iglesia en casa y clases de Inglés. Simeon y Casey Sandkuhl se encargan de construir tanto como reunir fondos para estos proyectos.
Our visions for this house are to…
Nuestras visiones en esta casa son para…
Provide a Christ centered education that will encourage the children to remain lifelong learners
Provide tailored education to each student's needs through hands on learning
Nurture and respect children in such a way that they will do the same for others
Challenge and inspire students to reach their greatest potential
Reflect Jesus and biblical values for God's glory
Proveer una educación centrada en Cristo que animara a los niños mantener siempre un deseo de seguir aprendiendo
Proveer educación tallada para las necesidades de cada estudiante a través de aprendizaje dinámico
Nutrir y respetar a los niños de manera que ellos harán lo mismo para los demás
Retar e inspirar a los estudiantes a llegar a su mayor potencial
Reflejar a Jesús y valores Bíblicos para la Gloria de Dios